Google has been the world's dominant search engine for years and shows no signs of slowing down. However, many have started to realize just how far this tech giant's reach is. The amount of our information they harvest is beyond what anyone could have imagined. 
CLICK TO GET KURT'S FREE CYBERGUY NEWSLETTER WITH SECURITY ALERTS, QUICK TIPS, TECH REVIEWS AND EASY HOW-TO'S TO MAKE YOU SMARTER
Every click you make and site you visit is stored inside Google and available for their use. They can sell these intimate pieces of information to advertisers, which leads to those frighteningly accurate promotions you may receive when on the web.
There is a way to stop feeding the giant. Each year, more and more promising browsers and search engines are developed that can rival Google in terms of features and search accuracy.
CREEPY YET CRUCIAL WAY TO DETERMINE IF YOUR PRIVATE INFORMATION IS LURKING ON THE DARK WEB
Best Google search alternatives
If you are looking for a change from Google, there are many alternatives that offer different features, benefits and levels of privacy. Some of them are based on the same technology as Google while others use their own algorithms and methods. Here are some of the best Google search alternatives that we recommend.
A replica of Google Chrome in speed and features, making for an easy interface to navigate.
Supports all Chrome extensions.
Focuses heavily on privacy by protecting you from ads and pesky tracking pixels that monitor your every move.
Protects against potentially harmful websites that could damage your computer.
Contains a built-in incognito mode that hides your IP if you want to search anonymously.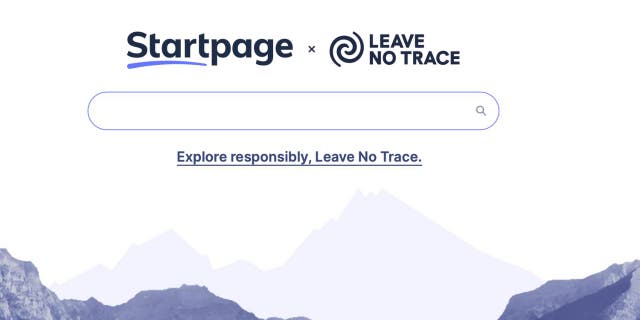 Does not use cookies, which are storage files created by websites that stockpile your data and are used to tailor ads and identify the user across different sites.
Has its own private email solution, which encrypts and protects everything you send. You can read more about their private email solution, which is our #1 pick for private & secure email, by visiting Cyberguy.com/Mail/.
When you conduct searches, each link has the option to be viewed anonymously, which prevents the site from knowing how you found it or where you came from.
Cannot be forced to comply with U.S. government surveillance programs like PRISM since it is based in the Netherlands.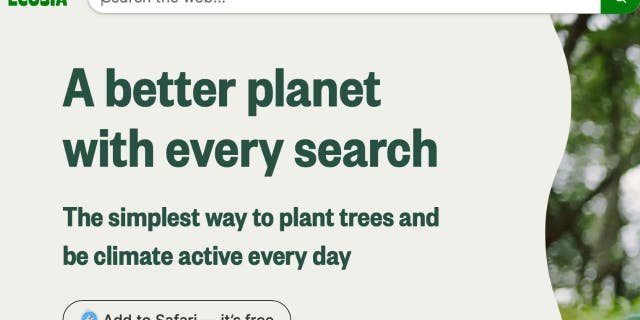 The environmentally friendly search engine reports that 80% of its profits go to organizations that plant trees and help heal the environment.
Not as safe as other privacy-focused engines but refuses to collect or sell user data, unlike Google.
It is available on Google Chrome, Firefox, Safari and Microsoft Edge browsers as a default search engine.
It's B Lab-certified, which means it operates with a higher level of transparency and accountability than other browsers.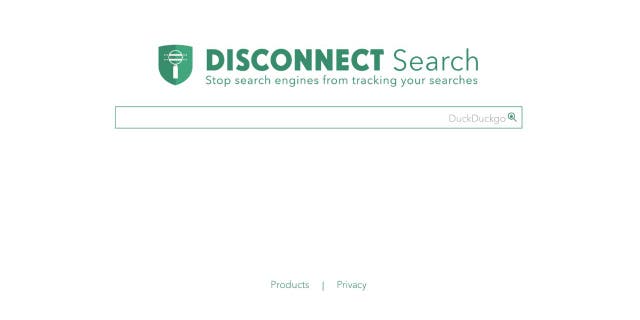 A proxy search engine that collects search results from sites like DuckDuckGo, Bing and Yahoo and presents them to you in a more secure manner.
Prioritizes anonymity. It blocks sites that track data and allows you to view advertising requests beforehand to protect your privacy.
Comes with a browser extension that makes pages load faster.
Very simple interface with no added filters or confusion.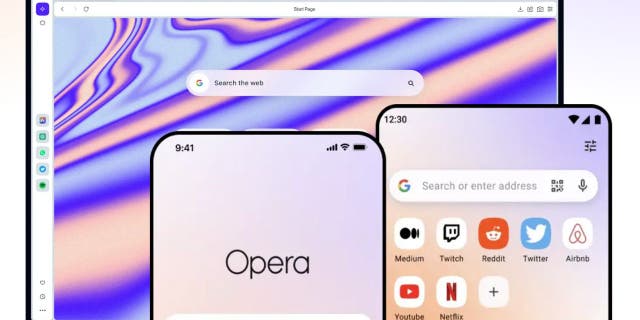 Opera is a fast, secure and innovative web browser that offers a variety of features and benefits.
Opera has a built-in ad blocker, VPN, crypto wallet, newsreader, video pop-out, and more, making it a versatile and convenient browser for different needs and preferences.
Opera is compatible with most websites and extensions and supports multiple platforms, such as Windows, Mac, Linux, Android and iOS.
Opera is constantly improving and updating its browser with new features, enhancements and bug fixes, ensuring a smooth and enjoyable browsing experience.
BEWARE OF THIS NEW BITCOIN BLACKMAIL SCAM
Bonus: 5 important settings to change on your Chrome browser
If you insist on using Google Chrome, there are several precautions you can take to enhance your privacy.
1. Unlink browser from your Google account
Open the Google Account settings page in your web browser. You can do this by going to https://myaccount.google.com or by clicking on your profile picture or initial in the top right corner of any Google page and selecting "Manage your Google Account."
Once you're on the Google Account page, click on the "Security" tab on the left sidebar.
Scroll down to the "Your devices" section and click on "Manage all devices."
You'll see a list of devices that are currently connected to your Google account. Find the device or browser that you want to unlink and click on it.
On the device details page, click on the "Sign out" button next to the device name. This will sign out the device from your Google account.
2. Turn on safe browsing
From the same Google Account settings page in your web browser, click on the "Security" tab.
Scroll down to the section that says "Enhanced Safe Browsing for your account." Click on "Manage Enhanced Safe Browsing" and click the switch in the box.
Click "Turn on" on the pop-up.
META UNVEILS VOICEBOX AI: SHOULD WE ALL BE WORRIED?
3. Turn off Google saving your web and app activity and location
From the same Google Account settings page in your web browser, click on the "Data & Privacy" tab.
Scroll down to "History settings."
Turn off "Web & App Activity," "Location History" and "YouTube History."
4. Turn off sending usage data and URLs to Google
Click on the three vertical dots.
Scroll down and tap Settings.
Click on "Sync and Google services."
On the tab "Help improve Chrome's features and performance," make sure your switch is turned off.
On the tab "Make searches and browsing better," make sure your switch is turned off.
5. Set new default search engine from your computer's web browser
Click on the three vertical dots.
Click on the three lines next to "Settings" at the top of the page.
Click on "Search Engine" in the left-hand strip and change from Google to your choice of alternate engine.
Click on "Manage search engines and site search" and scroll down to the section with the header "Search engines."
Click on the three dots next to your preferred search engine and click make default.
If your preferred engine is not already listed, click on the pencil next to one of the other engines and enter the URL and name of the one you want. Then hit Save.
HOW TO SEND GIFS ON AN IPHONE AND ANDROID
For added safety, use a VPN
Consider using a VPN to protect against who can track you and identify your potential location on websites that you visit.  Many sites are able to read your IP address and, depending on their privacy settings, may display the city from which you are corresponding. A VPN will disguise your IP address to show an alternate location.
For the best VPN software, see my expert review of the best VPNs for browsing the web privately on your Windows, Mac, Android & iOS devices by visiting Cyberguy.com/VPN/.
GET THE BEST DEALS WITH MY AMAZON PRIME DAY BATTLE PLAN STRATEGY 2023
Kurt's key takeaways
In the age of Google's dominance, the extent of information harvested without consent is alarming, but there are browser alternatives like Brave, Startpage, Ecosia, Disconnect Search and Opera. It might be time to embrace these alternatives to take control of your online privacy.
CLICK HERE TO GET THE FOX NEWS APP
Will you consider switching to a safer, alternative search engine? If you have already, what are you using and how has your experience been? Let us know by writing us at Cyberguy.com/Contact/.
For more of my tech tips & security alerts, subscribe to my free CyberGuy Report Newsletter by heading to Cyberguy.com/Newsletter/.
Copyright 2023 CyberGuy.com. All rights reserved.